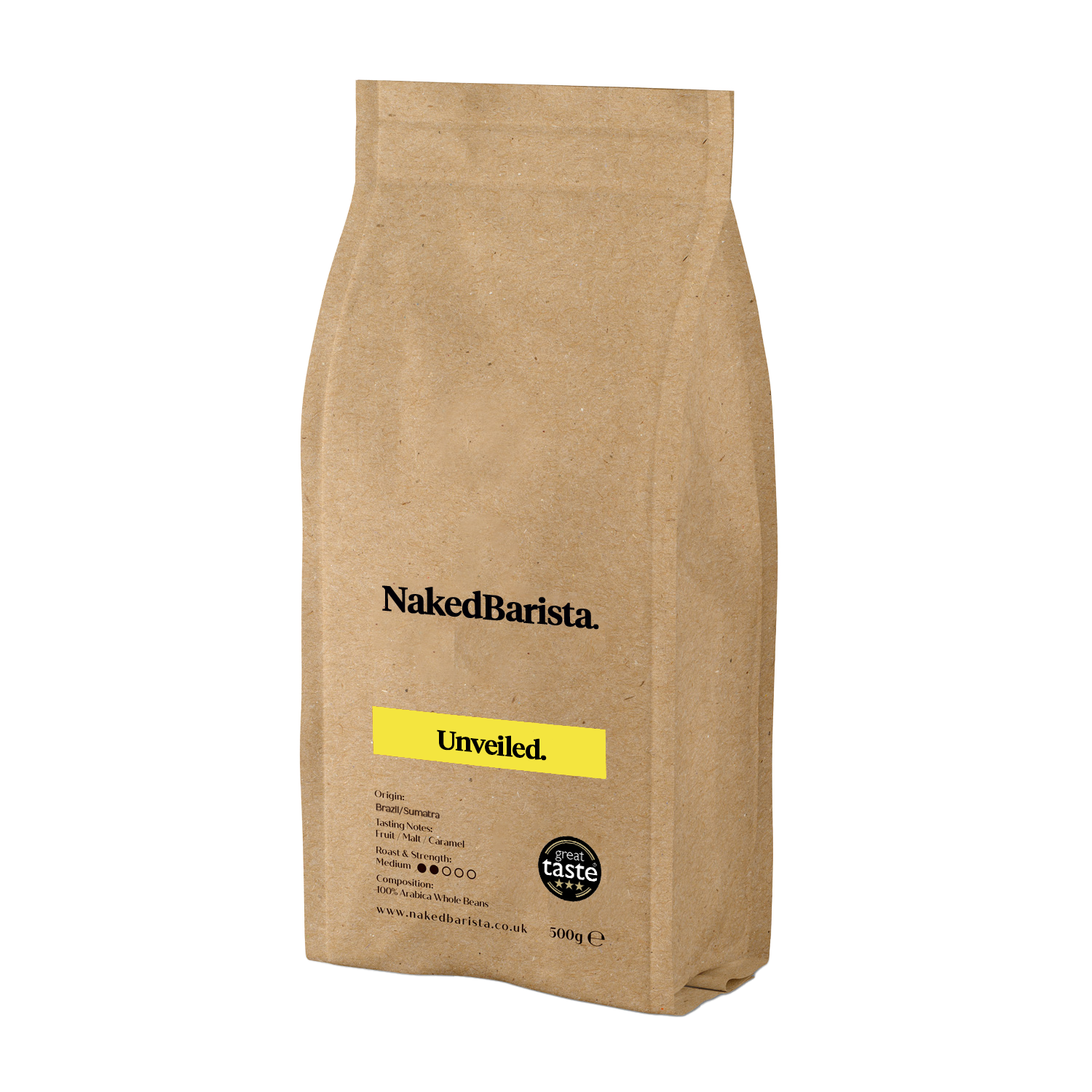 Coffee Beans
UNVEILED - NEW
Brazil & Sumatra
Supremely balanced, with chocolatey, syrupy, kiwi, and blackberry notes all singing together in harmony
Meet our new 3 Gold Star Great Taste Award winning coffee! 

Introducing Unveiled. New for summer 2023

This stunning 100% Arabica coffee combines amazing quality beans from Brazil and the totally unique coffee hailing from Sumatra.
Combined, these beans produce flavour profiles that hit the pallet in the way's we've never tasted before.
Let's hear from the Great Taste Award judges and see what they had to say...
"This promised much with a great-looking, even, medium roast with no visual defects - and didn't disappoint on tasting. Supremely balanced, with the chocolatey, syrupy, kiwi, and blackberry notes all singing together in harmony.
Feels very luxurious and stands up beautifully to milk, with chocolate and blackberry coming through even more. It would make a stunning flat white.
Top-notch stuff!
Packed with dark berry forest fruits, this takes milk well to produce a superb coffee." 
Now you've read about it, time now to taste it. You won't be disappointed.